Have you recently found yourself, your family members or possibly even your employees more prone to allergies? Do the symptoms appear to remain about the same even inside your air "conditioned" home or office?
If so, you might be inhaling pollutants trapped within your home or business. There is a possibility your ventilation system is collecting dust particles, pollen, pet dander, and is gradually becoming a breeding ground for dust mites, mold spores, bacteria, fungus, mildew, and other microbes. These are then re-circulated through your home or business. No matter how meticulous and detailed your cleaning is in order to have a tidy home or business, its impossible to clean everything.
Your ductwork functions like a respiratory system–think of it as the lungs of your home or business. Dust, dirt, pollen, animal dander and other airborne contaminants are pulled into its lungs every time the furnace or air conditioner kicks on, causing your system to get congested. Over time these allergens can clog up your air ducts causing harm to you, your family, co-workers and even your HVAC system! It has a cold and has no problem spreading its germs to you. Children and the elderly are more susceptible to health problems caused by poor indoor air quality.  The blockage will also cause higher electrical bills because your system is working longer to maintain your level of comfort. An entire industry has been developed to address these issues. It's called the Indoor Air Quality (IAQ) industry, and specifically NADCA (National Air Duct Cleaners Association).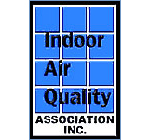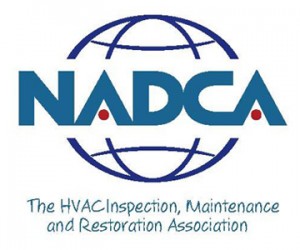 A newly cleaned system will run more efficiently than a dirty one, resulting in lower utility bills, and a cleaner, healthier home or business. Our NADCA trained specialists get to work cleaning the entire system, not just vacuuming around the registers and vents. No part of the system is left untouched, and all dust and grime is sucked out and collected neatly back into the equipment for disposal. NADCA regulates the industry standard so we can guarantee an honest, safe, effective and professional duct cleaning process. According to NADCA standards, it is suggested for your home or business be cleaned once a year and inspected every one or two years, depending on the property type.
Cleaning your air ducts is a great step in improving the quality of your indoor air. The next important step would be to begin using the highest quality air purification system available. We would be more than happy to help you in that aspect as well!