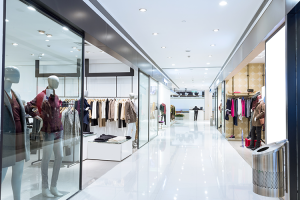 Tenant fit outs include the entire process of making interior spaces suitable for occupation. No matter the scope or scale of your business, the Royal Plus team can improve your business by providing a cost effective and functional space that not only meets, but also exceeds your expectations. Our portfolio includes fit outs, build outs, and infills for a variety of business types, from office buildings to retail stores to restaurants. Whether you are looking for new flooring, lighting and paint schemes or need a trim-out package or drywall, take advantage of our full-service, turn key options:
• Offices
• Courthouses
• Libraries
• Research Facilities
• Parking Facilities
• Auditorium
• IT Spaces
• Child Care
• Clinic / Health Unit
• Conference / Classroom
• Food Service
• General Storage
• Joint Use Retail
• Library (Space Type)
• Exercise Room
• Restrooms
Office Buildings, Warehouses (Public, Private, Bonded & Government), Retail Stores (Convenience stores, Restaurants, Shopping malls, Big Box, etc.)
Contact us today to learn more about how we can transform your space.