AFC First has the fix rate home improvement loan you've been looking for. Any, and I mean ANY home improvement you would like done to your home that will increases its energy efficiency, can be included in your EnergyLoan®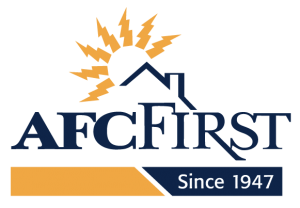 EnergyLoan® provided by AFC First, is a simple interest, fixed rate loan with longer terms available than typical bank financing.
Since there is no penalty for pre-payment, you may pay it off or make additional principal payments at any time.
TRUE FIXED RATE® Unsecured Financing

Loans from $1,000 to $25,000

100% Financing Available

Low Fixed Rate, Fixed Monthly Payments

No Lien Filed on Your Home

No Home Equity Required: New Homeowners OK

No Points, Fees or Closing Costs

Up to 10 Years to Repay – No Prepayment Penalty

Work must be done by an Approved Contractor
Example of Monthly Payment
$2,500 borrowed  can be broken down to:
$85 for 36 months    or
$58 for 60 months    or
$39 for 120 months! That is 10 years!
What Home Improvements Can Be Financed?